Partners
Partners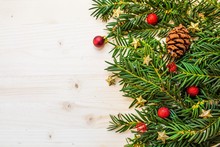 The Festival of Trees
Established in 2010, the Festival of Trees Lac La Biche exists to provide funds to support children and youth organizations and  nonprofit organizations in the Lac La Biche County while providing free-family-fun events and an environment for students to volunteer and develop their citizenship skills. 
Taking place each year during the fourth weekend of November, the annual-three-day festival is a flagship fundraiser and family-fun event founded by a partnership between the J. A. Williams High School, part of Northern Lights Public Schools and the Lac La Biche Lions Club. 
The festival's goal is to provide low-cost family activities (involving some with Santa!) and to collect needed items and funds to support children and youth organizations and non-profit groups whose objective is to enhance the lives of children and youth in Lac La Biche County.
SEE YOU IN THE FALL!
The Lac La Biche Festival of Trees is held each November at the Bold Center. There is no cost for entry to the three day event, but individuals are asked to bring a food donation for the local Food Bank or an unwrapped toy for Santa's Helpers.