Back to all posts
Posted on
October 2022 - Positive Mindset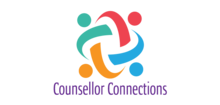 Hello and welcome to our new school counselling blog!! 
We are the Student Advocacy Counsellors at JAWS,  Heleme Fyith and Ashley Gordey.  Heleme Fyith has been a Student Advocacy Counsellor at J. A. Williams High School since  2002.  Ashley Gordey joined her in 2021 and the two have enjoyed working in a collaborative effort to assist the students of JAWS.  The goal of the counselling department is to aid students in reaching their fullest potential intellectually, emotionally and socially. As student counsellors we assist students in the area of personal and emotional crisis issues, academic and career planning, financial assistance guidance and much more.  We aim to help our students develop and gain the self knowledge to become independent and responsible  decision makers. It is an amazing opportunity for both of us to be able to work with our students in these ways and to watch them succeed.
This month we are focusing on fostering a positive mindset which will help us reduce stress and anxiety.  To help encourage a positive mindset in  JAWS, our students are able to access calming boxes in each classroom, bulletin boards within the school focusing on positive mindset, and the Student Advocacy Counsellors! 
Having a positive mindset makes you feel like you can take on the world! Check out this link for techniques to frame positivity  that can help you get back to feeling invincible!
https://www.edutopia.org/blog/unleashing-power-positivity-your-school-donna-wilson-marcus-conyers.
Here is some more information about fostering a positive mindset that can compliment what we are doing at school.
https://positivepsychology.com/positive-mindset/
https://biglifejournal.com/blogs/blog/children-positive-attitude
For more resources, check out the Positive Mindset page of the NLPS website.
If you would like us to connect with your child or your family, you can contact us at the school at 780-623-4271.