Back to all posts
Posted on
JAWS Hockey Canada Skills Academy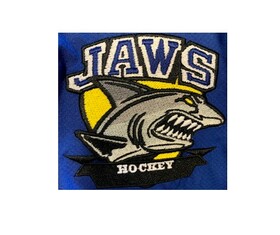 THE PROGRAM
The J.A. Williams Hockey Canada Skills Academy is available to any senior high student registered at JAWS High School.  It is a specialized learning program blending the
Alberta Education Curriculum and the Hockey Canada Skills Academy Curriculum. 
Students enrolled in Hockey Canada Skills Academy at JAWS are trained in hockey specific and hockey related skills throughout the semester.  The program is developed by Hockey Canada in conjunction with national coaches and annually revised to
provide instructors with state-of-the-art techniques and technology. 
POTENTIAL CREDITS
The JAWS Hockey Canada Skills Academy participants will have the opportunity to gain Physical Education 10, 20, or 30 as well as 3 or more CTS credits per semester.  Subject to scheduling, JAWS HCSA students may have the opportunity to earn the following Hockey Canada recognized training: 
Þ Respect in Sport Activity Leader
Þ Coach Level 1
Þ Trainer Level 1
Þ Officiating Entry Level skills
Þ Off-Ice Officiating
Þ Making Ethical Decisions
STUDENT LEADERSHIP
After successful completion of the program there may be opportunities to continue to develop ones leadership skills within our JAWSCHSA program.  Those JAWSHCSA students who have excelled in the skill development program and have shown an interest in both mentoring and program development, may qualify for an opportunity to return through our Work Experience program the following year. 
TRAINING PLAN
Off Ice Training
(Bold Center, Portage College, Yoga Studio)
Spin Classes
Weight Training
Yoga
Core Strength
Hockey related testing and skill development
On Ice Training
(Bold Centre)
Individual Tactics
Power Skating
General Team Systems
In Class Training
(JAWS)
Nutrition
Sports Psychology
ENTRY REQUIREMENTS
Good academic standing
Attendance
Registered with J. A. Williams High School
COSTS
$20 Hockey Alberta Registration Fee
Insurance Fee of $70/player who is not part of Minor Hockey. Those who are already registered with minor hockey have the
insurance as part of their minor hockey fee. 
INSTRUCTOR(S)
Mitch Wainman
Bachelor of Rec and Sports Studies
Hockey Canada Coach Level 2
Hockey Canada Respect in Sports Coach
NCCP 1
First Aid
Sr. AA and Junior Player Experience