Back to all posts
Posted on
Letter to Parents - Continuity of Programming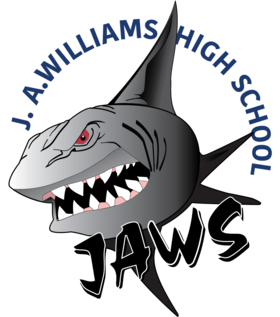 Dear Parents and Students of J.A. Williams School:
Northern Lights Public Schools has recently sent a message outlining our division's plans to ensure continuity of learning for students.  Expectations for grade 9 will look slightly different than high school (grades 10 through 12), but in both cases, after this week, students can expect to receive an email every Tuesday afternoon letting them know that the week's learning activities are ready to be accessed online with any other information they may need. Teachers will be checking in with students on a regular basis to discuss the activities and provide support for our learners; however, how we connect with younger learners may look different than how teachers are programming and communicating with students enrolled in high school courses.  
What to expect for Grade 9:
Learning activities will focus on core mathematics, language/literacy, science and social studies curriculum outcomes. Our grade 9 students have already finished one of science or social studies.  Aside from language arts, math, and social or science, there will be opportunities to also share activities from other subject areas such as physical education, health & wellness, visual arts, fine arts, and multimedia. The grade 9 team of teachers will assign an average of 10 hours of work per student each week, but we understand that learning will be asynchronous (not in real time) and not always reciprocal (not everything will be submitted back to the teacher).  Your team of teachers will begin by uploading some work to start with on nlps.ab.ca by the end of this week, and each Tuesday students will receive updates, and we will have periodic challenges in various subject matter.  We don't want students to be stuck with worksheets and checklists; rather, we want them to explore some big ideas and interests within various facets of curricular learning.  Please contact your teachers to confirm whether your child has access to their email.  If student NLPS-assigned emails are not the best method of delivery, contact your child's teacher with alternate information.
What to expect for Grade 10 through 12:
Content will be focused on specific and core courses required for high school graduation requirements, including English Language Arts, Social Studies, Math, Science, Biology, Chemistry, or Physics. Content from other courses will be delivered where possible, including programming in CTS and Fine Arts -- particularly when they relate directly to student interest and post-secondary pursuits.  Because there are accommodations for students who are unable to complete courses, we will focus on required learning rather than on 'marks' or 'grades'. Our main goal for our high school students is to get the most important pieces they will need for the next level, whether that be a specific high school course or a post-secondary institution next year. As the Minister's letter explained, students will be moved on to the next grade level, but the extent to which they are ready for next year's challenges will vary based on what understanding we can build upon through the next few months.  Teachers will assign an average of three hours of work per course per week, but we understand that learning will be asynchronous (not in real time) and not always reciprocal (not everything will be submitted back to the teacher). However, teachers will require various types of submissions from high school students so that we can provide appropriate formative feedback, guidance, and suggestions for improvement in order to build on understanding.  
All high school students at JAWS will have a voice in what their preferred method of communication will be, as well as what subject areas in which they feel they need the most support.  Your students' needs will determine the specifics of our programming. Encourage your child to check their school email and complete the Google Form we will be sending out; we encourage parents to work with their child to complete this, so we can have a good picture of your child's unique needs at this time so we can program accordingly.  The student must be logged in to their Gmail domain in order to complete the survey.
This Google form that students will receive via school email will help us in making appropriate course selections for the remainder of the year and develop a plan that will best meet the needs of students. This will include selecting two core courses for students to focus on, but in order to be successful next year, teachers may also request submission of past overdue assignments or require students to demonstrate understanding in other non-traditional ways.  Our most important criteria for course selection will be in identifying the skills and knowledge students will need to build on as they progress (to the next grade level or on to post-secondary) based on their path through and beyond high school. For example, a Grade 12 who needed a certain course to graduate or gain entrance into a program might have that course credit awarded so they can rather focus on a different subject area of need based on what they as an individual learner would need to be most successful next year at their post-secondary program.  Your future career aspirations will help us choose a learning plan most suited to you. Grade 10-12 students must complete the survey to continue programming, so contact the school directly if you are unable to do so.
Because of the extraordinary circumstances this pandemic creates, we understand that not every learner will be ready and available to finish each course in a linear, sequential, or complete fashion.  All of our families will face challenges over the next several months, and our staff are committed to understanding your needs and providing support to your learning without adding undue stress on your family.
Our first steps in these next few days will be ensuring that all families have responded to us with the best mode of contact, and helping us make informed decisions about your child's programming by completing the form sent to your child's email.  If technology is not accessible, or if your child is having trouble checking their email, contact the school at 780 623 4271 and we will accommodate your family's needs accordingly with alternate means of communication. Our commitment to our JAWS families is that every learner will have access to a team of teachers who care deeply about them and their future success.  It will look different than it ever has before, but we are committed to supporting your child's learning needs with flexibility, responsiveness, and compassion for the challenges we Albertans face in these trying times.
Thank you,
JAWS Staff