Back to all posts
Posted on
Heavy Equipment Technician Training at JAWS!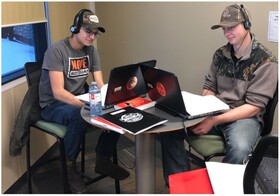 Duel Credit programming allows students to earn post- post-secondary credit for our students while they are still enrolled at JAWS! Good luck to Donovan and Hunter as they begin their first module for apprenticeship in Heavy Equipment Technician (HET) through Portage College, with hands-on technical training in July!
Contact lisa.dribnenki@nlsd.ab.ca for more information about other duel credit programming and apprenticeship training opportunities through JAWS!