Back to all posts
Posted on
ORDER YOUR 2020-2021 YEARBOOKS !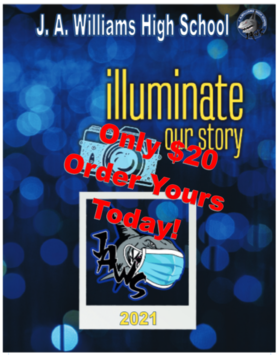 We are excited to inform you that we are in the process of creating a yearbook to help us capture the many memorable moments from this unprecedented school year. We have been busy taking and collecting photos throughout the year and are now working with Lifetouch photos to produce a full color 36-40 page yearbook that is now available for purchase - please make your order asap. Our goal is to provide you with a great quality book at the best possible price. We also plan to have these delivered this June before we all head off on summer break. We are pleased to inform you that this year's yearbook will only cost you $20 to purchase a copy. In order to remain fiscally responsible during these challenging economic times only a limited number of yearbooks will be available for purchase in June and the best way to secure your copy is to pre-order one so we encourage you to do so ASAP. The pre-orders will help us determine how many books to have printed. 
To Order Please do so please visit School Cash Online to place your order.  
Or Visit our front desk to make your order in person.